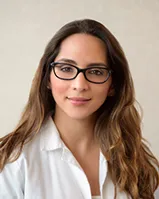 Maibys Molina is Board Certified Adult-Gerontology Nurse Practitioner who brings over 7 years of experience to her Advanced Practice. She obtained her Master in Nursing Science and a post- master in Nursing Education at Florida International University as well as National Certification with the American Nurse Credentialing Center (ANCC).
As a Nurse Practitioner, she is able to diagnose and treat acute and chronic conditions, perform and interpret diagnostic tests and prescribe medications. She bring a unique perspective to healthcare in that she places emphasis on both care and cure, health promotion, disease prevention and health education.
As a member of several professional organizations including the American Nurses Association, American Association of Nurse Practitioners, the Nurse Practitioner Council of South Florida, the American College of Gastroenterology, and Sigma Theta Tau Honor Society of Nursing. Maibys has a commitment to leadership, advocacy and support of her profession. Maibys has also served as Clinical Adjunct Nursing Faculty for the College of Nursing and Health Sciences at Barry University.