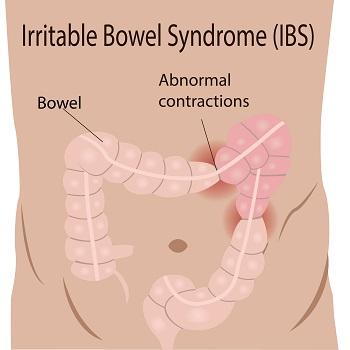 If diarrhea, constipation, gas, abdominal pain, and other symptoms have become a constant part of your life, you may have irritable bowel syndrome (IBS). The disorder affects 10 to 15 percent of the people in the world, according to the International Foundation for Gastrointestinal Disorders (IFFGD). Your gastroenterologists here at Digestive Medicine Associates in Miami, FL, diagnose IBS and offer treatments that relieve your unpleasant symptoms. With offices in Hialeah/Miami Lakes, Coral Gables, Kendall, and Pembroke Pines, read on to learn how they can help treat your condition!
What are common IBS symptoms?
Diarrhea is one of the most troubling symptoms of IBS. The need to visit the restroom can occur very suddenly and unpredictably. Unfortunately, frequent diarrhea can impact your life and cause you to stop doing the things you enjoy because you're worried about the availability of public restrooms.
When you're not experiencing diarrhea, constipation can be an issue. If you do have a bowel movement, you may not feel that your bowels are completely empty. Other symptoms of IBS can include bloating, gas, and abdominal cramps.
IBS can interfere with your ability to sleep and leave you feeling tired and sluggish. Chronic disorders like IBS can also cause feelings of anxiety and depression, particularly if you've been living with the disorder for a long time.
Why do I have IBS?
Although researchers haven't yet identified the cause of IBS, several factors can increase your risk of developing the disorder. Sex plays a role, as approximately 60 to 65 percent of people who have IBS are women.
You may be more likely to be diagnosed with IBS if another family member has the disorder or you've had an infection in the past that causes severe diarrhea. Conditions that affect the way food moves through your gastrointestinal tract can increase the likelihood that you'll develop IBS. Stress, anxiety, depression, and other mental health issues have also been linked to IBS.
How can my Miami gastroenterologist help me?
If you're diagnosed with IBS, your gastroenterologist may recommend one or more of these treatment options:
Anti-diarrheal medications
Laxatives to relieve constipation
Medication that decreases pain and reduces bloating
Drugs that slow the process of food through your gastrointestinal system
Relaxation techniques or counseling to reduce stress and anxiety
Diet modifications to identify and eliminate foods that trigger symptoms
Need care? Give us a call
Do these IBS symptoms sound familiar? Call (305) 822-4107 to schedule an appointment with the gastroenterologists here at Digestive Medicine Associates in Hialeah/Miami Lakes, Coral Gables, Kendall, and Pembroke Pines.